LED SCREENS

LED advertising is proven to be more effective and gives the opportunity to schedule and deliver efficiently
LED PERIMETER ADVERTISING
LED pitch-side board is a stunning way to bring your business and brand name to the attention of the tens of thousands of sports fans in your area and with TV and online replays the reach is even further.
Dynamic
Sophisticated
Brilliant creative team giving a bespoke design
Capable of using multiple images
Minimum of disruption to sporting events
TV Friendly
Bigger, Brighter, Faster, Better
Businesses of all sizes invest a great deal in advertising and with Sporting Ads you are in safe hands.
LED MEGATRON SCREEN

As well as the LED pitch-side boards we also offer the Megatron Screen at some of the stadiums so to put your business on the big screen please get in touch today.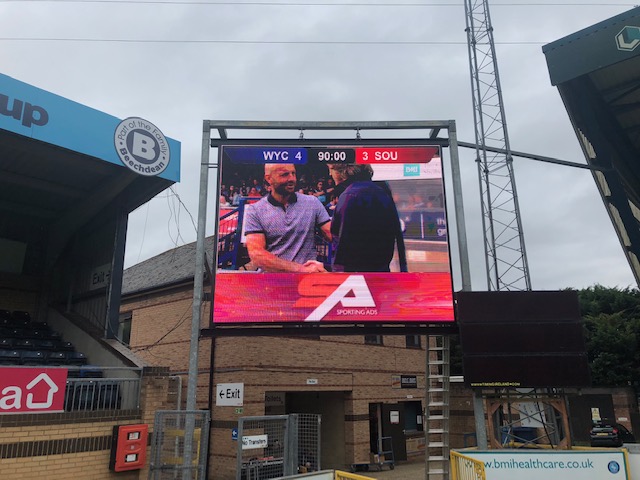 Enhance engagement and build lasting connections with fans and sports clubs turning them into genuine partnership marketing platforms.
Prices start from £99 / £595 per month + Artwork
Key locations always with a huge audience
Flexible monthly payment methods with short/long term contracts
Contracts available that suit all types of business
Digital, eye catching,
fully animated LED
advertising board
from as little as
£295 per month
Sporting Ads promotes your brand through high end LED perimeter advertising which gives your business and brand
the exposure of thousands of fans but also many many more watching live around the world.
Get in touch today to see how we can help you!
Check availability at your local club